Playpark Hotels
Experience The Best Of Lake Tahoe
Tahoe Happens Here
Lake Tahoe Hotels By PlayPark
Our Lake Tahoe Hotels by Playpark Hospitality is a unique and innovative concept where the best qualities from hotel and vacation rental stays comes together to create an unforgettable boutique hotel experience.
We understand that today's discerning traveler is looking for a hassle-free travel experience and it's why each of our hotels is equipped with advanced self-check-in/check-out systems, keyless entry, 24/7 mobile concierge service, free wifi, flexible reservation policies, and a plethora of amenities so that our guests spend more time being in the natural beauty of our locations.
We can't wait to see you at one of our amazing locations!
Our Hotels
Firelite Lodge
North Lake Tahoe
Built in 1960 to host participants of the Winter Olympics, Firelite Lodge has quickly become one of the most popular Lake Tahoe Hotel on the North Shore.

Located just feet away from one of Lake Tahoe's most beautiful beaches and surrounded by parks – this hotel is an outdoors persons dream stay.‍
Learn More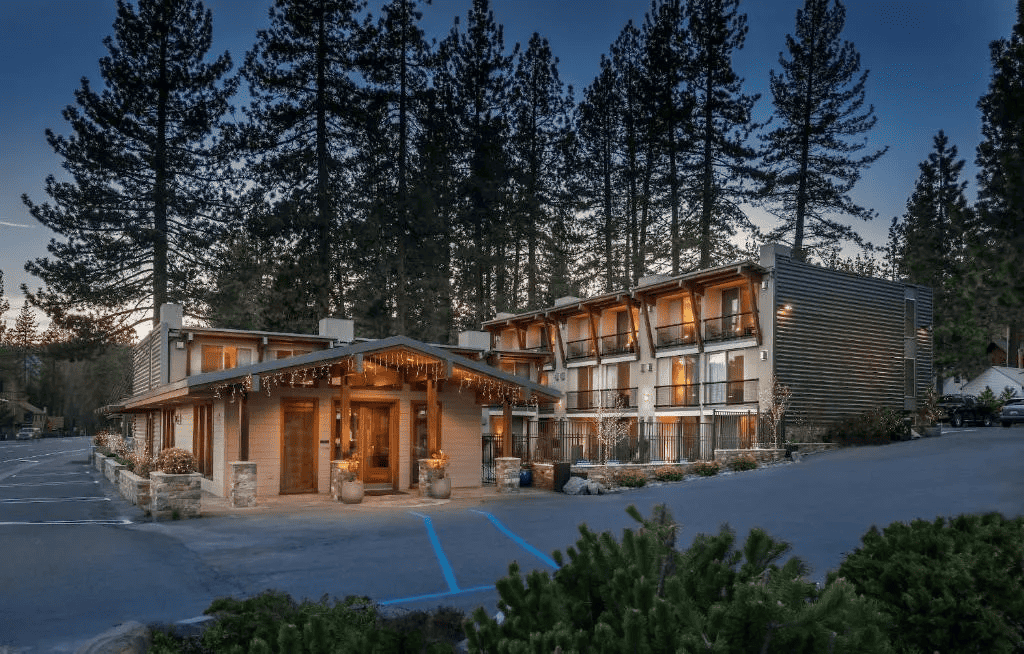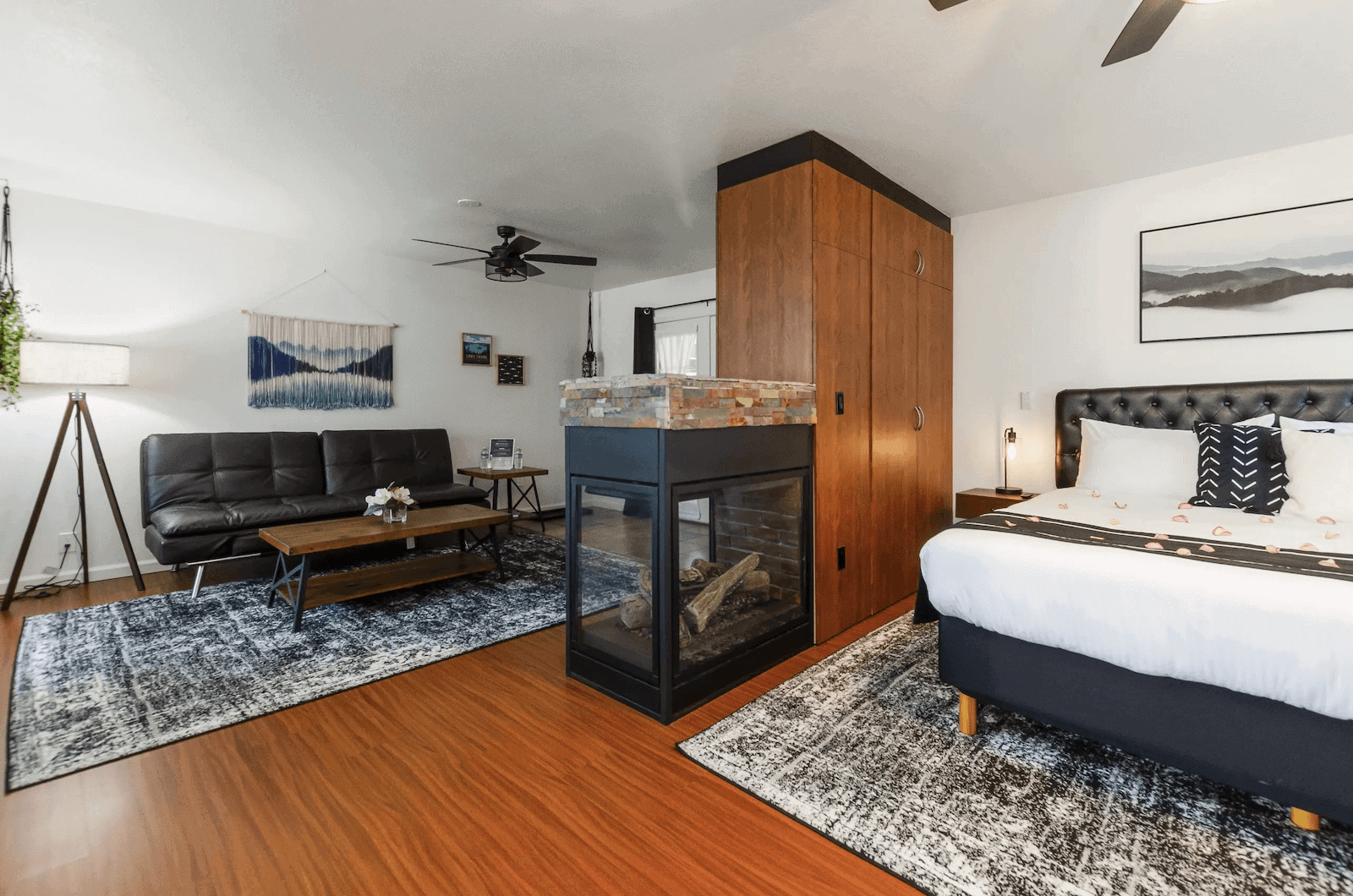 The Jeffrey
South Lake Tahoe
Inspired by the '70's camping culture and style, The Jeffrey offers travelers a hassle-free experience all within walking distance from the Lake, casinos, and plethora of dining and shopping.

Learn More
Guest App INCLUDED
Each hotel features a guest app to make your stay in Tahoe more enjoyable! Get access to guides, parking maps, nearby attractions, restaurants, and more!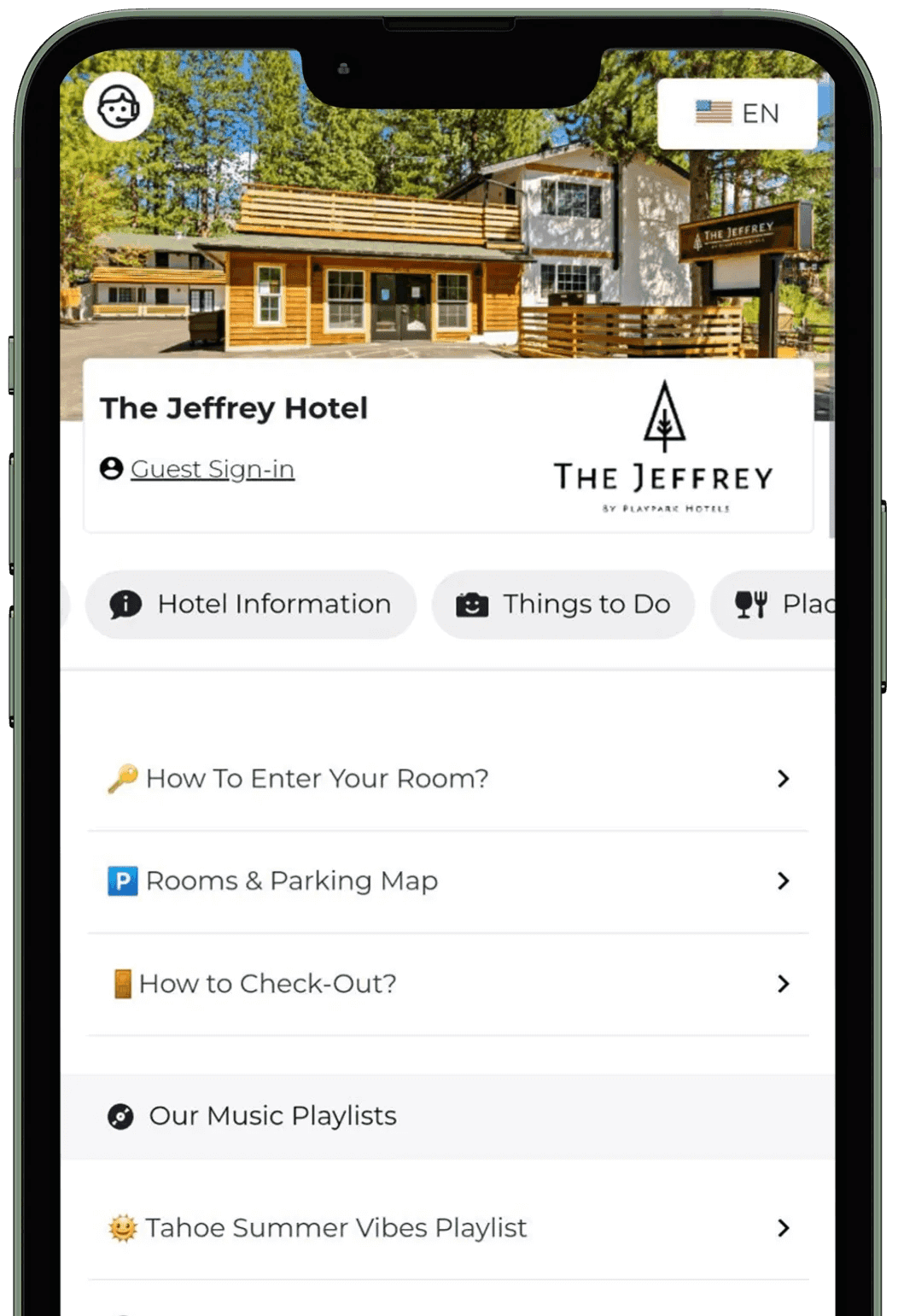 enjoy north and south lake tahoe with playpark
Stay with us! Our boutique hotels can be found in North Lake Tahoe and South Lake Tahoe California. With great amenities, walking distance from the lake and casinos, or being directly across the street from the lake. We have something for everyone!